Dr Arifa Khan
Obstetrician & Gynaecologist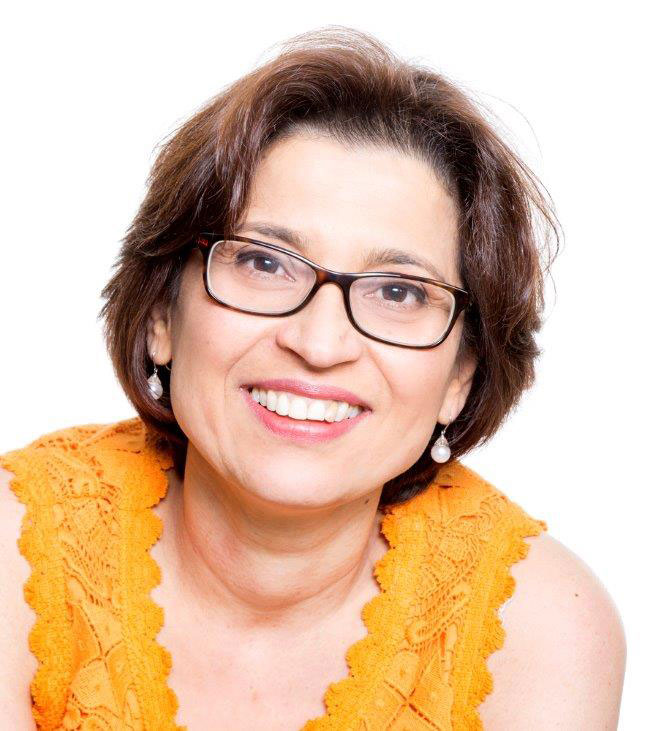 Dr Arifa Khan is a well respected, highly skilled female Obstetrician and Gynaecologist based in Wahroonga on Sydney's North Shore.
With extensive experience in all aspects of Women's Health care, including
Pregnancy
management and delivery,
Gynaecology
, minimally invasive surgery (laparoscopic) techniques and investigation and treatment of infertility, Arifa is able to offer her patients a comprehensive and caring approach to their health concerns. She is passionate about delivering personalised attention to her patients and building a solid relationship with those she treats.
First Appointment Checklists
The SAN Clinic
Suite 401, 185 Fox Valley Road
Wahroonga NSW 2076

Norwest Specialist Medical Centre
Suite 108, 9 Norbrik Drive
Bella Vista NSW 2153

As a mother of four children I could not recommend Dr Khan more highly. She has a quiet competence that is calming and a reassuring manner that helps you relax knowing whatever the situation she has it in hand. Dr Khan has an extensive knowledge, assessing each pregnancy and your needs with care and dedication that has to be commended.

I have recently had a very extensive operation in the ladies department (which most people don't attend to or leave too long). After discussing my concerns with Dr Khan I felt well informed with where my body was at and what I needed to do moving forward. The time she takes to make sure that you have all the information you need to make informed decisions, the stay in the hospital and the follow up and care taken after the surgery has been more than I could have hoped for. My results are amazing and I could not be happier.

I highly recommend Dr Arifa Khan.
- Kelly Melki

Words Cannot express how thankful we are to you Dr khan for the two beautiful blessings in our life. You have helped us to have our miracle baby "Arhaan" who has come into our lives after one of the most difficult times. From the bottom of our heart, we are forever grateful and will always remember you in all memories which we create with our children…
- Alok & Sabiha

Dr Khan is a very knowledgeable and professional obstetrician. She is practical in her approach, guided us thoroughly and answered all our questions patiently. Her experience is evident in the way she makes the best decisions for you. Very caring and comforting personality. We had a memorable experience with her. Highly recommended!
- Urvi Ashar

We had a wonderful experience and left her clinic very happy. Went to see Dr Khan for a consultation. I assumed she'd rush to make us do additional tests on top of what we have already done with our GP. However, this was not the case- which I think was a good approach. She addressed and thoroughly explained all of our concerns and both my partner and I left reassured. I sensed a realistic, holistic and personalized approach to her decision making which I really appreciated.
- Hogai Popalzay

We just wanted to thank you for being such a huge part of bringing all three our babies earthside and helping complete our little family. Your calm nature and endless wisdom made all three birth experiences so magical!!!. Thank you from the bottom of our hearts….
- Dimity & Mike

I have seen Dr Khan for all 4 of my pregnancies and I feel so blessed to have had her by my side through all of them! I suffer from anxiety and she put all my worries at ease, time and time again! I would not hesitate in recommending her to anyone. In fact I have recommended her to many of my friends and they had the exact same amazing experience as I did!
- Tara McMonnies

Dr Khan is one of the best Gynaecologist & Obstetrician in Sydney. We have been so lucky to have her support throughout the journey. We greatly appreciate her dedication & efforts that has resulted in a positive outcome for us.
Can't thank her enough, highly highly recommended!
- Dheeraj Gautam

Words cannot express how thankful George and I are for our gorgeous girls Georgette and our beautiful boy Alexander. Most of all how wonderful to see Alexander and Georgette together. Georgette's labour wasn't an easy one, but I wanted to thank you for not giving up on me. Thank you again from the bottom of my heart
- Tatiana & George